April 30, 2012  GOOD NEWS FROM MINNESOTA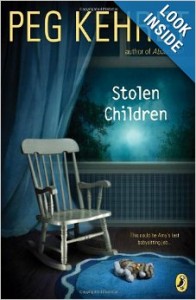 Stolen Children has won the Maud Hart Lovelace Award in Minnesota.
When I was small, Maud Hart Lovelace's  books were my favorite books. I kept my copies and gave them to Anne, and she passed them along to Brett. I still vividly remember scenes from my favorite parts including when the girls went begging. What a wonderful tribute to an author to have her works enjoyed by three generations of a family, and fondly remembered decades after they were published.
Thank you to the students in Minnesota, who chose Stolen Children as their favorite book this year. I am honored.