Horned Toad Tales Award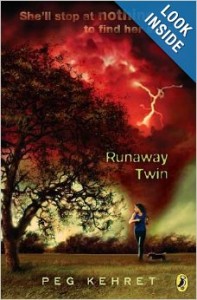 Runaway Twin has won the 2011-2012 Horned Toad Tales Award, presented by the Cypress-Fairbanks Independent School District in Houston, Texas. This is a student-choice award, voted on by kids in third, fourth, and fifth grades.
The wonderful horned toad arrived in my mail box yesterday. He looks rather ferocious in the photo; in person he measures four inches long.
Thank you to everyone in the Cypress-Fairbanks ISD for this honor.